DAT/EM receives many questions from customers about what video card they should purchase for their computers. The right video card will make your computer run smoother and help prevent tiling while panning through large images like those used in DAT/EM Summit Evolution and LandScape. We still recommend the NVIDIA® Quadro® K4200, but there are many other viable options available. Some of them are much more expensive and not all together a necessary expense. Others are considerably less expensive than our current recommended video card.
NVIDIA's current list of 3D Vision compatible video cards is here:
http://www.nvidia.com/object/compare-quadro-gpus.html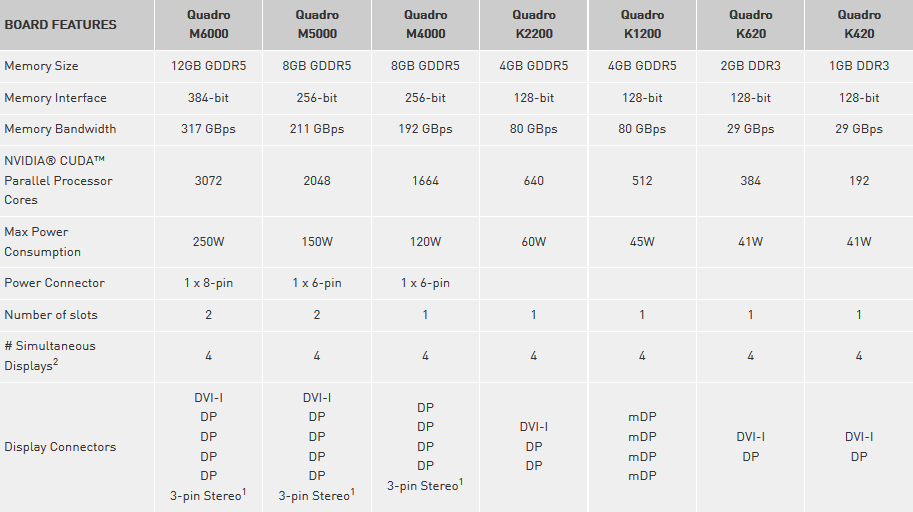 Of the NVIDIA video cards, DAT/EM users ask about the Quadro M4000 the most frequently. And, while we have customers who use the Quadro M4000, you need to be aware that it has display ports only.

To make The Quadro M4000 work with your 3D Monitor, you will need an additional adapter― the same adapter we recommend to customers using a laptop with an external 3D Monitor. DAT/EM refers to it as a "Display Port to Dual-Link DVI Adapter".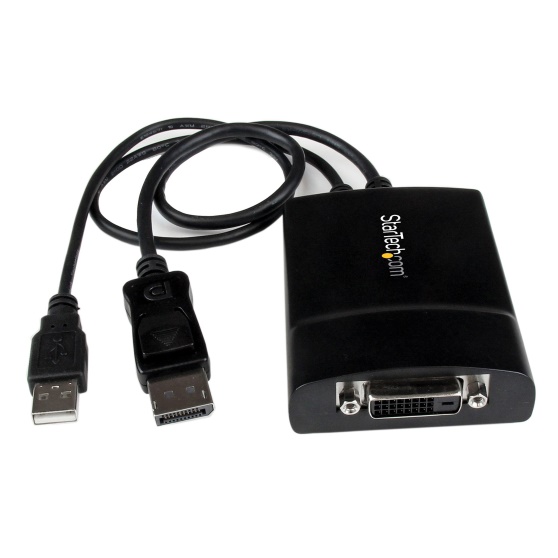 The adapter can be found and purchased from Amazon or Startech.com using Manufacturer Part#: DP2DVID2. We have tried several adapters and the Startech adapter is the most robust. It plugs into the Display Port on the video card and also into the USB port on the back of the computer. It needs to draw a little power thru the USB port and is referred to as an "active adapter". Without this adapter you will not be able to get the necessary 120Hz refresh rate for the 3D Monitor.
Any of the other cards listed on NVIDA's chart will work with 3D Vision. Just keep in mind that your performance will suffer if you choose a lower end card. It is hard to say exactly how much because it depends on your computer configuration. A newer computer with a faster CPU and more memory will probably make it less noticeable. DAT/EM always tries to recommend a video card that is not overly expensive and at the same time offers great performance. We understand that the computer configuration needed in your profession can quickly become quite costly.
If you have questions about which video card to select with your particular computer configuration, please contact Brian Barnes, DAT/EM Hardware Engineer at bbarnes@datem.com.